Eurorack modules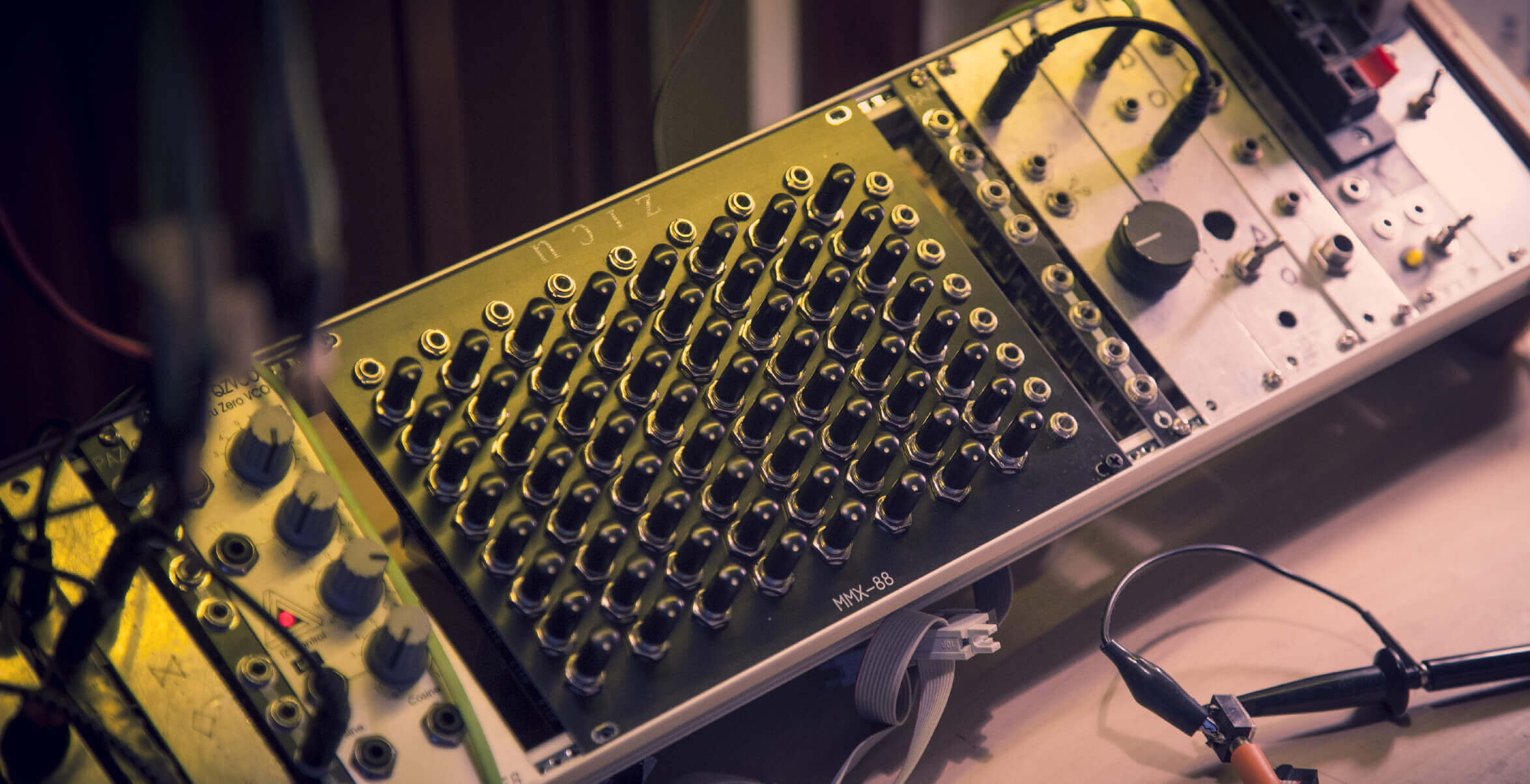 Creative signal routing tools
Electronic instruments for musical experimentation, in Eurorack format
MMX-88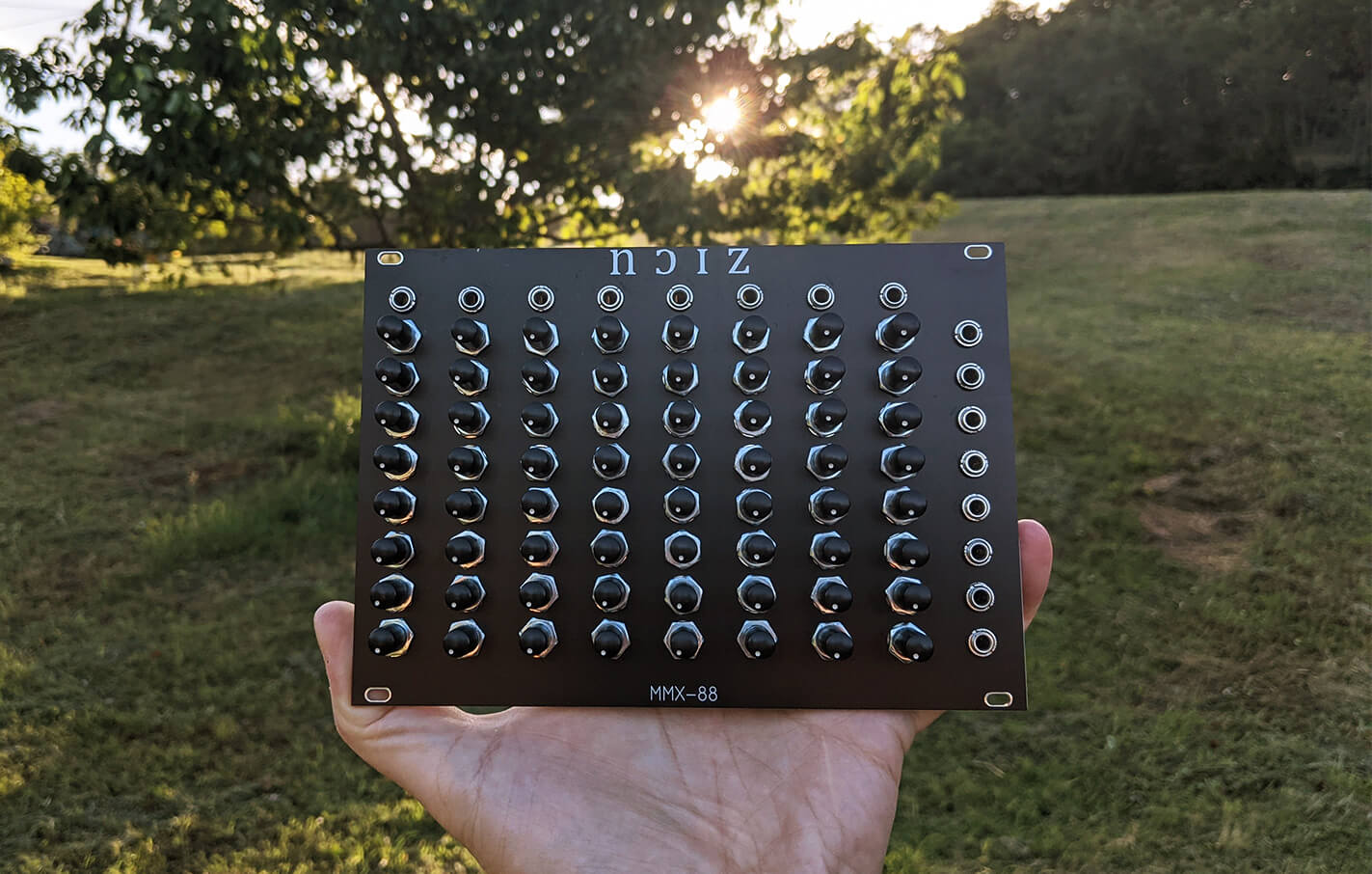 8x8 Matrix Mixer
Specs:
mono inputs, mono outputs (customizable)
DC-coupled (customizable)
sealed aluminum pots, ready for battle
45 mA +12V
45 mA -12V
0 mA 5V
1x gain (customizable)
36hp width
32 mm depth, with power cable connected (skiff-friendly)
integrated reverse polarity and overvoltage protection
View on Modular Grid
In keeping with noizHARDWARE tradition, some features of this module are customizable:
The price is 450eur + shipping.
Includes 4x M3x5mm screws and power cable (10p-10p or 10p-16p)
Standard version ships immediately, if you're buying a customized version we'll talk about lead time.
Eurorack module commissions
We can also design eurorack modules from scratch.
The creation process is similar to that of custom Mixers, get in touch and we'll discuss about it.
Ordering
For both standard and customized Eurorack orders, send an email to noizhardware@gmail.com
Payments are securely made via PayPal
Shipping worldwide.
International Shipments (delivery address outside Europe) may be subject to import duties, value added taxes (VAT), and customs clearance times. Tariff rates vary from country to country. We don't collect VAT on behalf of the customer. We're not responsible for payment of import taxes. Please check with your local customs agency for rates and more information.